Welcome to Market Street Dental
We are committed to providing professional
and comprehensive dental treatment with genuine care
and passion to all our patients.
About Us
Know More About Us
Market Street Dental was established early 2016 in the heart of Adelaide. Just a short walk from Adelaide Central Market. Whilst we provide broad general dental services, our focus is on Oral Health Disease Prevention.
Our ultimate goal is to change the NEGATIVES TO POSITIVES in your dental experience by providing a professional and gentle dental service.
Our Services: – Affordable Dentistry – Children friendly Dentistry – Crowns & Bridges – Dentures – Root Canal Therapy – Gum Treatment – Tooth Whitening – Wisdom Teeth Removal – Orthodontic Braces – Invisalign – Sleep Aponea – Non-invasive cosmetic treatment – Fillers – Botox – Emergencies – DVA
Why Choose Us
Let Us Help You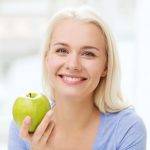 Gap free initial comprehensive examination – We offer a no out of pocket expense comprehensive dental examination, including x-rays, scale, polish and fluoride treatment with any private health insurance.
$168 Initial comprehensive examination package for non-private health fund
Up to $1,000 Children's Dentistry
10% discount for over 65 years old and students
1 hour in chair Philips Zoom tooth whitening, $680 ONLY
1 hour free parking in U Park
Our Philosolphy
Accept all as a multi-cultural family
Be empathetic and understanding
Creating comfort, friendly and relaxed environment
Deliver highest possible quality care to each individual
Ensure you are satisfied with our services
Family oriented dental practice
Market Street Dental is committed to providing professional and comprehensive dental treatment with genuine care and passion to all our patients.
Our mission is to be an active, vibrant part of the local community and we take pride in treating and Maintaining Oral Health for all members of your family.
Our enthusiasm for preventive dental care shines through in the work we do every day.
Flexible appointment time
$1,000 Medicare Children dental care Bulk Bill
We focus on preventing dental & gum disease
Professional & dedicated team
Winnie the pooh children treatment room
General Dentistry

Tooth-colored fillings and veneers
Crowns and Bridges

Ceramic and porcelain crowns and bridges
Gap Free Mouth Guard

We highly recommend every athlete to wear a mouth guard during sports to prevent direct trauma on teeth, with private health funds, we offer NO OUT OF pocket expense for a custom-made the mouth guard
DVA

We support the government program to provide dental service to war veterans, members of the Australian Defence Force, members of the Australian Federal Police and their dependants.
Children Friendly Dentistry

Cartoon and colorful Winnie the Pooh children dental treatment room
Wisdom Teeth Removal

Pain free wisdom tooth removal
Orthodontic Treatment

We have specialist Orthodontist visit on site for any orthodontic related treatment, including full orthodontic braces, Invisalign, sleep Aponea
Teeth Whitening

1 hour in chair Philips Zoom teeth whitening; Take home whitening system; Internal tooth bleaching
FREE Children Dentistry

Medicare funds $1,000 per two calendar year for each child to access free dental care, eligibility depending on family income tax
Root Canal Therapy

Removal of infected nerve to retain the function of the tooth trough steps of root canal therapy treatment
Non-invasive Cosmetic Treatment

Cost effective of non-surgical anti-ageing treatment, including microdermabrasion, dermal fillers, Botox
16 Market street, Adelaide SA 5000
(08) 7221 9666
info@marketdental.com.au
Mon- Sat: 9.00am-5.00pm; Sun: CLOSE
https://www.facebook.com/marketdental2016